Simply Explained: Ancillary Insurance
September 23, 2019
Private Medicare plans like Medicare Advantage and Medicare Supplements can cover a lot of benefits, but they generally don't cover everything. Ancillary insurance products like separate dental plans, heart attack insurance, and life insurance are all important too.
Depending on what Medicare plan(s) you have, ancillary insurance products might be necessary to provide you with the comprehensive coverage and peace of mind you need.
What Are Ancillary Insurance Products?
Our ancillary insurance definition is any insurance product that is beyond the scope of traditional health insurance or is not included in your healthcare plan. One of the most common ancillary products is life insurance – but ancillary goes far beyond that. Ancillary private health insurance can help you cover the healthcare needs that your Medicare insurance does not cover.
Here are some of the ancillary products that our agents sell:
You might think, "wow, do I really need all of those?" You might not – but if you do, you might be able to bundle your benefits. For example, you might be able to find a combination dental and vision plan, or a combination heart attack and stroke plan. Whether or not you need any of these products can depend on your finances, your genetic probability of contracting certain conditions, and what types of plans are available in your area.
Ancillary insurance products are never meant to replace your current health insurance. They are additional products that supplement your existing coverage.
What are examples of ancillary services?
The term "ancillary services" refers to medical services that are not typically provided by your primary care physician. It could mean a service provided by a specialist for your critical illness, a therapist for your long-term disability, etc. Some of these services might already be covered by your disability insurance, Medicaid, or another health plan – but many are likely not covered.
Here's a list of ancillary services to consider when deciding whether or not you need ancillary insurance:
Ambulance care
At-home preventative care
Audiology
Behavioral health
Chronic care
Heart monitoring
Home healthcare and private nurses
Home medical equipment
Hospice
Infusion therapy
Lab tests
Medical daycare
Mobile services and testing
Orthotics/prosthetics
Radiology
Rehabilitation of any kind
Specialized imaging
Transitional care
Ventilator services
Dental, Vision, and Hearing
Three of the most common types of ancillary insurance plans are those for hearing, vision, and dental coverage. Original Medicare will only pay for some of your very specific dental, vision, and hearing costs.
Medicare Part A and Medicare Part B ancillary services are limited to what your primary physician or hospital staff can do. For example, if you schedule an annual wellness visit with your primary physician and they perform a quick hearing and eye exam, that visit is still covered under your Medicare Part B. Additionally, if you have a medically necessary jaw surgery or receive face tumor treatment in a hospital, most of the related dental work falls under your Medicare Part A. However, if you end up needing more dental, hearing, or vision care, it won't be covered by Original Medicare.
Private vision, hearing, and dental insurance can help you cover your costs and help you stay on top of your healthcare. Some Medicare Advantage plans include all of these benefits, so before you select an ancillary product, check to see if there is a Medicare Advantage plan in your zip code that makes sense for you.
Short-Term Care
A short-term plan will cover you for up to a year for a temporary injury or illness. For the most part, long-term care is included in your Original Medicare. Short-term care, however, is always an add-on option through a qualified ancillary insurance plan. If you're concerned about short-term care, let your insurance agent know. They will help you decide whether Medicare Advantage, Medicare Supplements, or another ancillary product will be best for your short-term care needs.
Cancer, Heart Attack, Stroke
Medicare parts A and B, respectively, will cover your hospital stays and doctor visits relating to cancer, heart attacks, and strokes. Some policies are as simple as large payments upon diagnosis.
Others may include annual payouts based on costs, even including loss of income, childcare, travel to facilities, home health care, rehabilitation/therapy, and any other out-of-pocket costs that Original Medicare does not cover.
If you feel comfortable, it helps to disclose your and your family's medical history when speaking with an agent. That way, the agent can determine whether an ancillary plan for cancer, heart attacks, or strokes is right for you.
Hospital Indemnity
Ancillary hospital indemnity policies are the best, cheapest way to save your piggy bank in the event of an extended hospital stay.
The average cost for one night in the hospital is between $1500-$3000. Your Medicare plan will help cover most of that, but not all, and does not include additional procedures and prescription drugs.
You'll send in a claim stating what your copayment was, and your carrier will send you a check for a percentage of that amount. This will be especially beneficial if you foresee any medical procedures that will require an extended hospital stay.
Life & Final Expense
Final expenses are any costs associated with funerals, burials, and sometimes medical bills for your final hours. You can buy a final expense whole life plan, meaning the policy lasts for your entire life, or a final expense term life plan, which lasts for a set number of years.
Final expense policies help to reimburse your family members for expenses surrounding your death. You must appoint a beneficiary to receive the reimbursement when you purchase your policy. You will have the ability to change your beneficiary after your policy has been active for a year.
Life insurance is different from final expense because it insures additional finances. For example, it can help your family pay off your mortgage or other debts after you pass. If you don't already have life insurance, it's best to invest as soon as possible, because costs will increase as you age.
How Ancillary Benefits Work
Your ancillary insurance carriers could be the same as your carriers for other insurance plans, or they could be different. For example, carriers who sell auto and home insurance are likely also to sell life insurance. Additionally, carriers who sell Medicare Advantage plans are likely to sell other individual health benefit plans.
Even if you have Medicare, ancillary plans provide voluntary benefits and do not fall under Medicare laws. You can enroll in ancillary products during any time of the year (unless you are enrolling through your employee benefits package, in which case your employer might have an enrollment period).
Ancillary billing will be completely separate from your Medicare coverage. If you are still employed, some ancillary benefits can be employer-contributory, meaning your employer agrees to pay part of your premium.
Many ancillary products, like cancer insurance plans, pay by lump sum. With our cancer example, you would receive a lump sum cash benefit upon diagnosis. Keep in mind that a product like that may not be available after you've already been diagnosed. Unlike Medicare Advantage plans, ancillary products can and will put you through medical underwriting and can deny you for preexisting conditions.
The Advantages of Ancillary Benefits
When you start looking through all of the available Medicare health plans, you may discover that while many of the available plans could work for you, they aren't perfect. Additional benefits for Medicare beneficiaries can be hard to come by, especially if you live in an area that does not have many plan options to choose from. Some Medicare plans do offer additional rider insurance (extra health benefits), but they might not be exactly what you need.
That's why ancillary services insurance may be a good idea. If you can't find a good Medicare Advantage plan that covers all of your additional medical concerns, like dental, vision, hearing, cancer, heart attack, etc. – ancillary might be the route to go. You will still need coverage for healthcare, so make sure you stay enrolled in Medicare. Then, you can add whichever ancillary products make sense for you.
Frequently Asked Questions About Ancillary Insurance Products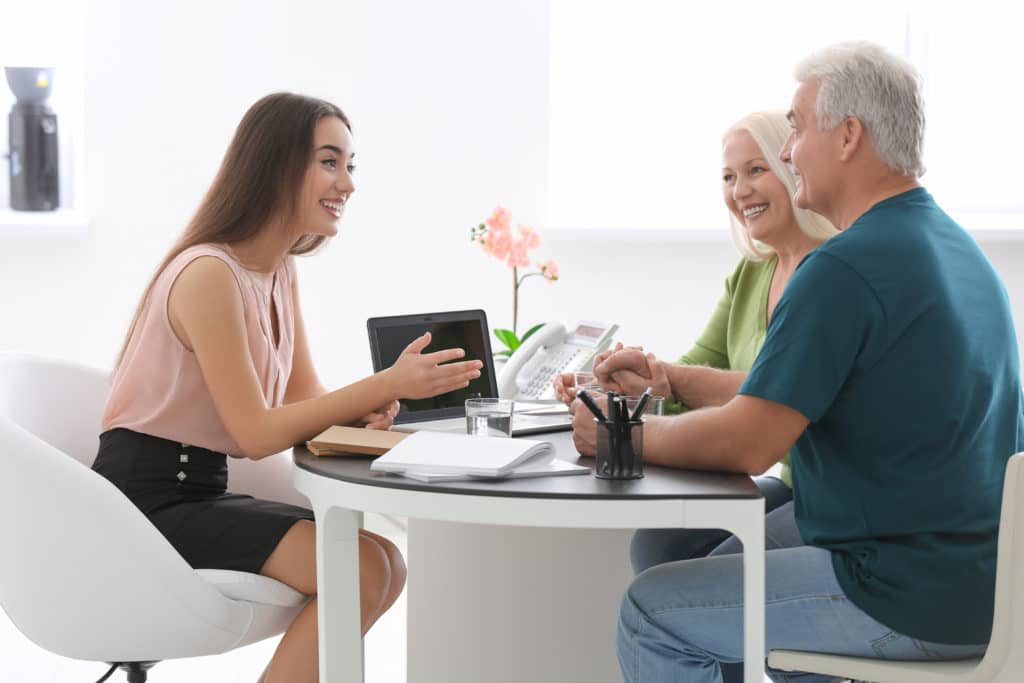 You may have many questions about ancillary products, insurance coverage, and costs, including:
Q: Why aren't these ancillary benefits included in my Medicare plan?
A: Each individual who has enrolled in Medicare has different healthcare needs. You can select a Medicare Advantage or Medicare Supplemental insurance plan that fits your needs, then select any additional ancillary products separately.
Q: Why didn't my agent discuss these with me sooner?
A: If an agent visited with you to discuss Original Medicare, Medicare Advantage, or Medicare Supplements, they likely were not legally allowed to discuss ancillary plans with you. The Centers for Medicare and Medicaid Services (CMS) has specific rules in place to protect you. If you'd like to discuss ancillary insurance products, your agent will need to come back another day.
Q: How much do these products cost?
A: Costs for ancillary plans vary depending on your needs and what the policy covers. Your agent can discuss any details and help you find the right fit.
Q: So how do I get ancillary insurance?
A: If you are employed, your employer may or may not provide ancillary plans. The best way to get information about ancillary benefits is to speak to your agent.
Get the Ancillary Plans You Need Today
We have insurance agents available who can help you select from the available Medicare Advantage plans for 2020 as well as other ancillary products. Speak with a licensed & local agent today by calling 844-431-1832 or contact us here.