11 Crucial Tips for Taking Care of Elderly Parents at Home
Taking care of an elderly parent at home may be the most important thing you ever do, but it can be easy to get bogged down with the day-to-day struggles you may encounter.
You can help minimize your physical and financial stress that can come with caring for aging parents with some planning and resources. Follow these 11 tips to set yourself up for caregiving success.
1. Monitor Medications
One vital part of caregiving is making sure your parent receives his or her medications on time. Many pharmacies have apps that allow you to set up automatic refills for qualifying prescriptions, and you can even have prescriptions mailed directly to you.
It's important to find a health insurance plan that will help pay for all of your parent's medical needs. Medicare is a fantastic resource for paying medical expenses, but Original Medicare may not cover all of the services your loved one needs, such as prescription drugs.
You may have to look into private insurance policies called Medicare Supplements or Medicare Advantage plans to cover additional services and ensure that your parent's insurance meets his or her needs.
If you need help paying for your parent's medications, Medicare Part D or certain Medicare Advantage plans offer prescription drug coverage. There may be many plan options out there for you, and asking a qualified professional for help finding the right one may make the difference in your loved one receiving the right care.
2. Find Assistive Devices to Help Make Life Easier
As your parent ages, he or she may have difficulty performing actions such as bathing, standing up, or walking, and you may consider using assistive devices or Durable Medical Equipment (DME) to help make life easier. Assistive devices for the elderly range in supportive functions from fall prevention and mobility (canes, walkers, wheelchairs) to helping button shirts or clean.
Medicare Part B will help cover DME if your doctor prescribes the devices. You may owe deductibles or coinsurance. Some items such as wheelchair ramps and handrails may not be considered DME, but some Medicare Advantage plans cover those home modifications.
3. Hire Outside Help if Necessary
At some point, your parent may require more help than you can provide. You may have to enlist the help of skilled nurses or other healthcare professionals to perform the required level of care. If you don't know where to start looking, your parent's doctor may recommend a home healthcare service, or Medicare has a registry where you can find agencies in your area.
If it's extremely difficult for your parent to leave the house, Medicare will cover intermittent skilled nursing services, meaning that the skilled professional doesn't visit your parent every day or for extended periods of time.
Some parents will need long-term care, and Medicare will not cover those services. You can, however, purchase long-term care insurance to help pay for expenses such as a full-time nurse.
4. Make Sure Your Loved one Stays Active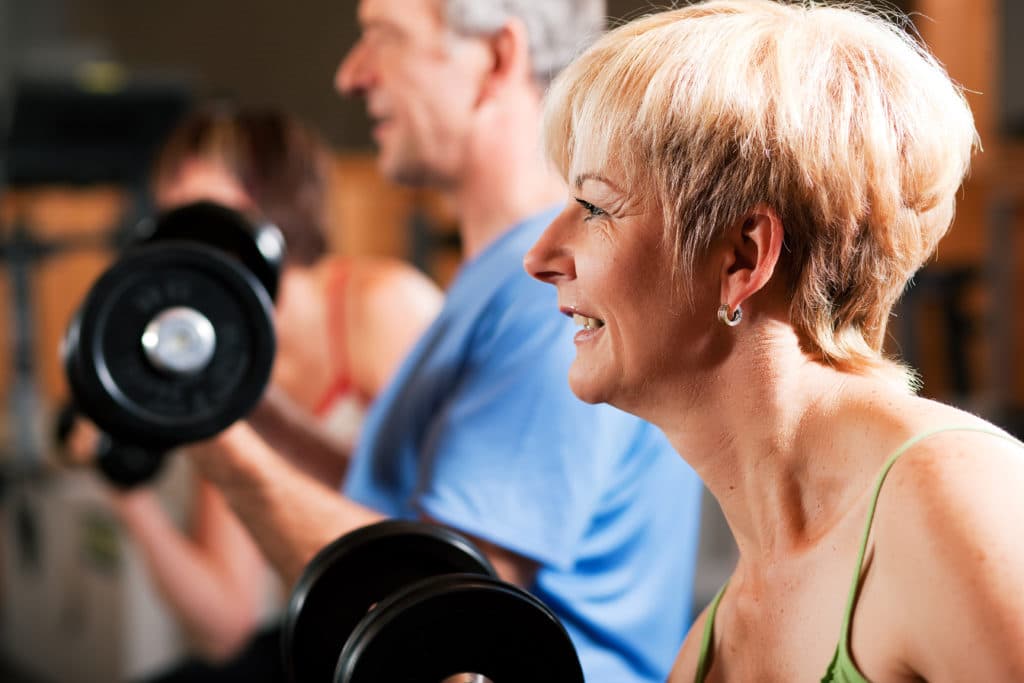 An active lifestyle that includes regular exercise may help prevent chronic diseases. Resistance training combined with cardiovascular exercise can help manage symptoms of osteoporosis, diabetes and chronic hypertension. Go on walks with your parent, go to the pool or look for fitness classes geared toward seniors such as Silver & Fit® or SilverSneakers® in your area. Certain Medicare Advantage plans cover fitness classes.
5. Find Proper Nutrition for Your Loved One
Ensuring that your parent eats properly can be time-consuming. You may be responsible for grocery shopping, meal preparation, and making sure your loved one eats at the right times throughout the day. Not only that, but your parent's doctor or dietitian may recommend that your parent eats a certain number of calories or that your parent's diet focuses on lean protein sources, fruits, and vegetables.
You can cut down on the time it takes for meal preparation by preparing meals for a few days in advance and putting them in single-serving containers. Look for recipes with simple cooking methods such as using a slow cooker or one-pan meals.
Some Medicare Advantage plans even cover meal delivery, which would dramatically cut down on the time you spend worrying about your parent's nutrition.
6. Create a Schedule
Creating a schedule and sticking to it is extremely important when taking care of elderly parents at home. You've got a lot to do for yourself and your loved one, and if you don't establish a routine for house cleaning, running errands, or bathing, then those things may not get done.
Take some time every week and make a list of everything you and your parent need to accomplish. Create a calendar that includes all of the events for the week because seeing doctor's appointments, meal delivery times, etc. will help you coordinate everything your parent needs and also let you schedule some time for yourself.
7. Take Time to Care for Yourself, Too
It can be easy to forget about self-care when you're so involved with your loved one, but taking some time for yourself is extremely important.
Find some time to relax. Take bubble baths, meditate, or do anything else that makes you happy. The important thing is that you feel refreshed and recharged when you go back to your parent.
Be active. Exercise is not only beneficial for your physical health, but also your mental health. The vast majority of people who exercise regularly report lower stress levels than sedentary individuals. Consider doing yoga, jogging, cycling or joining the gym where your parent takes fitness classes.
8. Find a Support System
Self-care may look like finding a support group or therapist so you can talk about how you feel. Your job as a caregiver may be overwhelming if you feel like you're alone. If you can openly talk about what's going on and get information on how to cope, you can provide better care because you'll have better emotional health.
Sometimes you may just need a break, but you're unable to leave your loved one alone.
Ask other family members to step in when you need some time off or it could be time to consider finding respite care services, which allow you to rest. Respite care may mean that your parent stays in a hospital temporarily or goes to adult day care.
Medicare will only cover respite care if it's part of hospice, but the NFCSP or National Association of Area Agencies on Aging (N4A) can help you find respite services in your area that may be in your budget.
9. Know Your Rights
You have rights as a caregiver. The Family Medical Leave Act (FMLA) allows employees who meet certain requirements to take up to 12 weeks per year off to care for qualifying immediate family members.
If your employer has 50 or more employees, you must be allowed to return to your original position or its equivalent when you return to work.
If your employer fires you or demotes you, or refuses to grant leave, you may have a case against your employer for FMLA violations and workplace discrimination.
Talk to an employment lawyer or to your to the Department of Labor if you think your rights have been violated.
10. Obtain Power of Attorney to Make Important Decisions
In order for Medicare to allow you make decisions for your parent, you must first have the right kind of power of attorney (POA). There are many different types of POA, but a Durable Power of Attorney is the only kind Medicare will accept, and it's the most beneficial for taking care of elderly parents at home. A Durable Power of Attorney will allow you to make medical decisions for your parent before he or she becomes incapacitated.
11. Find Government Assistance for Caregivers of Elderly Parents
Taking care of elderly parents at home can be a full-time job. You may be able to find government assistance for caregivers of elderly parents and receive payment for your hard work. Medicare will not pay for you to provide caregiver services, however, Medicaid will in some states.
It may feel like you're all alone, but there are some federal resources that can help ease your stress. The National Family Caregiver Support Program (NFCSP) provides a wealth of resources to caregivers information on where to find support groups, educational materials for specific conditions and contact information for advocacy organizations. You'll be a better caregiver if you use the government resources available to you.
We Can Help You and Your Loved One Find Coverage for Home Care Services
The right insurance plan can help cover the cost of at-home care services. If you have power of attorney, a highly-trained licensed agent with Medicare Plan Finder may be able to help you find a plan that fits your budget and lifestyle needs. Call 844-431-1832 or contact us here to learn more.