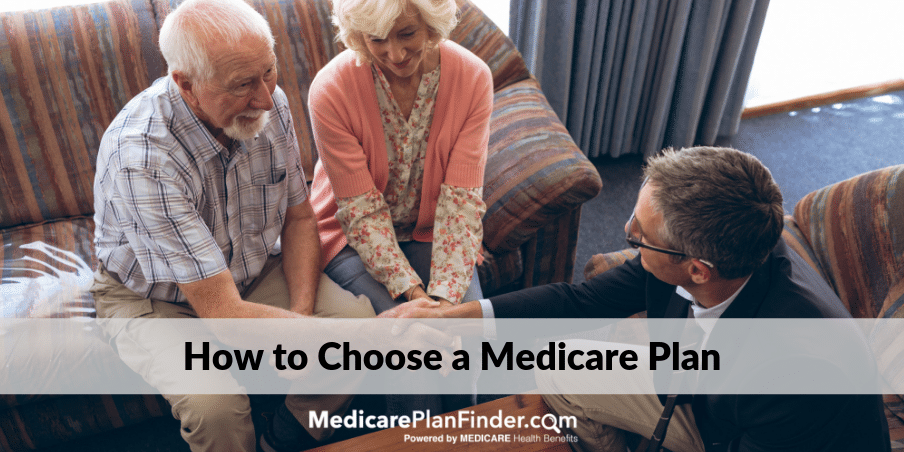 How to Choose the Best Type of Medicare Plan for You
September 10, 2019
When it's time to choose a Medicare plan, it's easy to get overwhelmed. There are quite a few different types of Medicare plans to choose from. Once you choose what type you want – you still have to choose a plan! Making the right choice is important because it may not be easy to change plans if you change your mind.
The Annual Enrollment Period (October 15 through December 7) is when anyone can make changes, and for some people, it's the only time. If you make the wrong choice, you might have to wait a whole year before you can change again (unless you qualify for the OEP or have a SEP).
Which Types of Medicare Plans are Best for Me?
To figure out which Medicare plan is best for you, ask yourself the following questions:
What specific medical services do I need coverage for (ex: lab tests, blood work, surgery, chemotherapy, dental, etc.)?
How much room do I have in my budget? Am I able to pay a little more to have more benefits?
Do I qualify for savings (apply for Medicaid, Medicare Savings Programs, and LIS)?
Would I rather pay more on a monthly basis and pay very little when I visit the doctor, or is it better to pay a small amount every month but risk having higher copayments?
Who are the doctors and other providers who I want to be covered in my plan?
What prescriptions do I need coverage for?


Types of Medicare Plans
There are four main types of Medicare plans to consider when you begin your Medicare plan search. Start by comparing Original Medicare, Medicare Advantage, Prescription Drug Plans, and Medicare Supplements.
Keep in mind that you cannot have Medicare Advantage and a Prescription Drug Plan at the same time. You also cannot have Medicare Advantage and a Medicare Supplement plan at the same time.
Which plan or combination of plans works best for you?
Original Medicare: The original Medicare program. Comprises of Part A (hospital coverage) and Part B (medical coverage).
Medicare Advantage: A private plan that you can purchase once you have Original Medicare. Can add additional benefits such as hearing, vision, dental, fitness, etc. Can include a prescription benefit.
Prescription Drug Plans: Another type of private plan that you can purchase once you have Original Medicare. Usually only includes a prescription benefit.
Medicare Supplements (Medigap): Another type of private plan that you can have in addition to Original Medicare. Adds more financial coverage, like for copayments and deductibles. This type of plan would also require you to have a stand alone part D drug plan.
Choosing a Medicare Advantage Plan
So, did you decide to go with Medicare Advantage? Great! Now, there are a few types of Medicare Advantage plans that may be available for you. First, ask yourself whether or not you need a large network and whether the freedom to see any doctor is important to you. Then, read through these important differences:
HMO Plans (Health Maintenance Organization) – You'll select one primary physician. In some cases, you may only receive coverage for that one doctor (unless he or she refers you to a specialist). Requirements may vary based on your plan.
HMO-POS Plans (Point-Of-Service) – You'll select one primary physician, but you'll have the freedom to visit any specialist in your network for your other needs. You will be charged a fee for visiting specialists.
PPO Plans (Preferred Provider Organization) – You can see any doctor, but your costs will usually be lower if you choose one that is in your network.
PFFS Plans (Private Fee-For-Service) – You will not need referrals or a primary physician, but you'll have to pick a doctor that accepts your PFFS plan.
SNP (Special Needs Plans) – Designed for those who are eligible for both Medicare and Medicaid, live in a nursing home, or have a chronic illness or disability.
MSA (Medical Savings Account) – Works like a tax-free savings account for your medical bills. Medicare will deposit money into your HSA. You can use that account to pay for medical expenses.
How do I Pick a Medicare Supplement Plan?
If you've decided that you want a Medicare Supplement plan, you'll want to start by selecting the plan letter that corresponds with the coverage you need. Use the chart below for reference.
Once you've made that decision, you may have a few different carriers available in your area to choose from (some smaller cities may not have several options available).
Our Medigap Plan Finder Tool is a great place to start.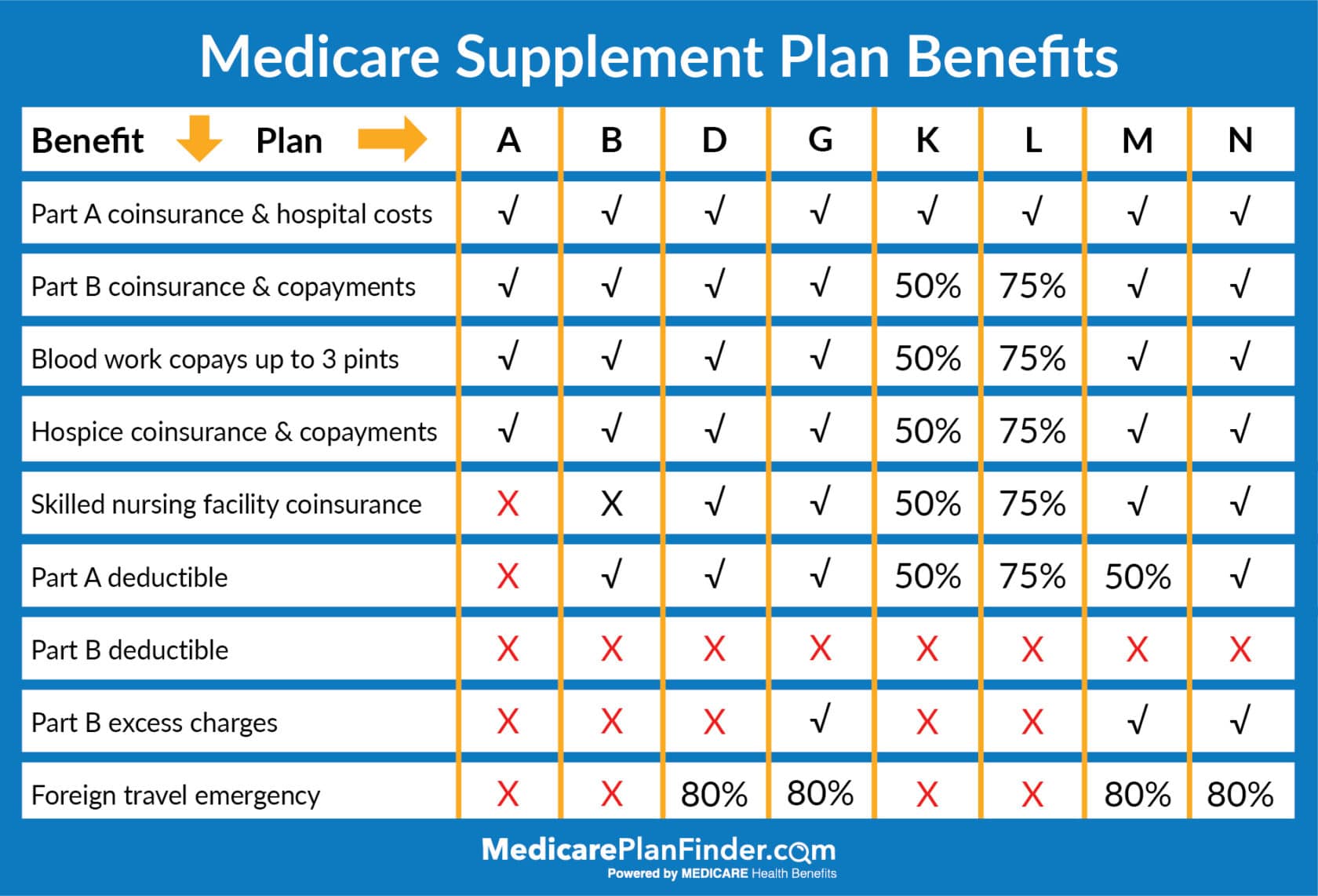 How to Find Medicare Plans in My Area
Finding Medicare Plans in your area just got easier. Our Medicare Plan Finder tool can help you not only see what is available, but see which options may be best for your unique needs.
You can enroll by yourself, or you can meet with a licensed agent (for free) who can walk you through the process to make sure you don't make any mistakes. The licensed agent can also talk to you about a variety of different types of plans in your area and answer all your questions.
This unbiased approach is a great way to get the help you need when selecting a Medicare plan.
To set up your free meeting with a Medicare Plan Finder licensed agent, call 844-431-1832 or click here.